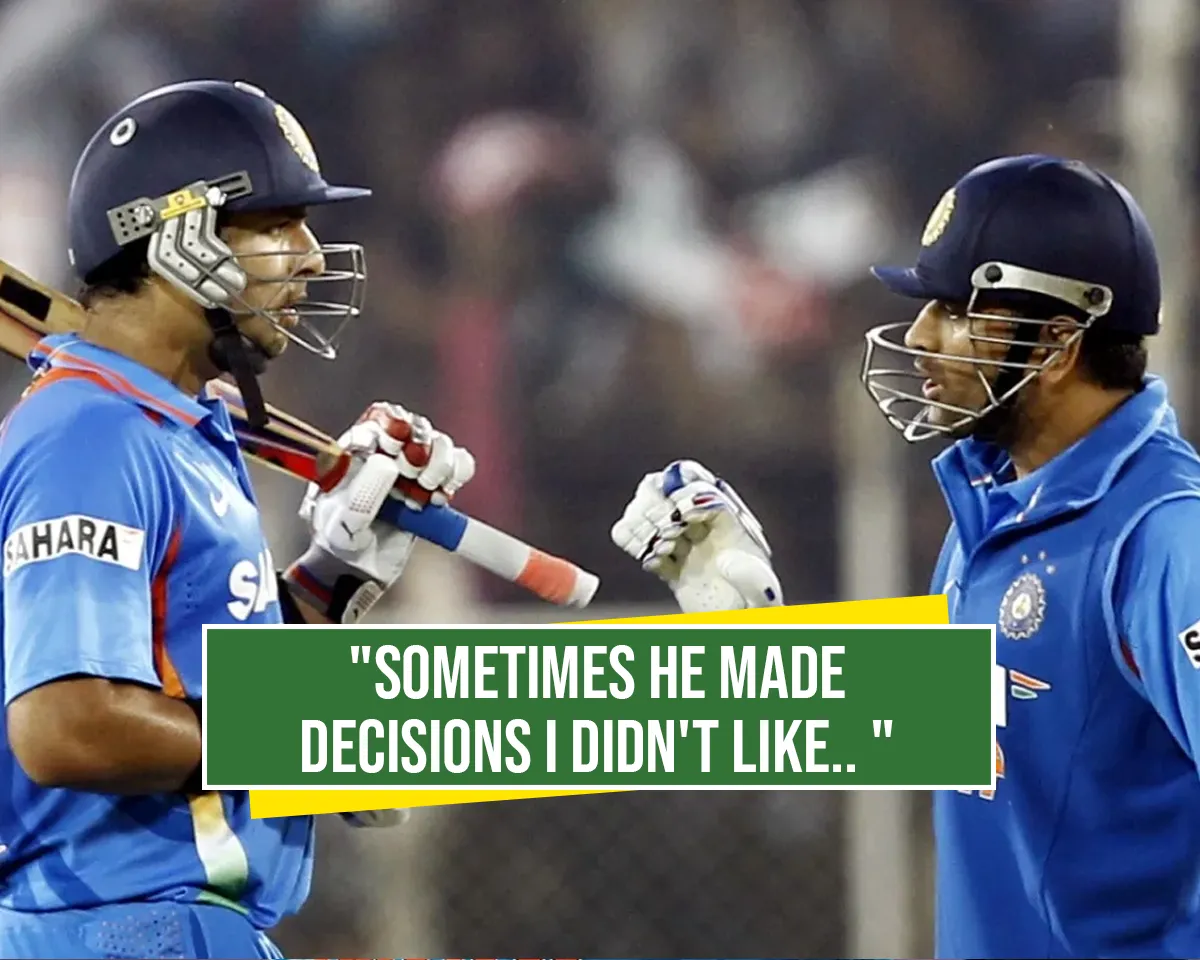 Former Indian stars Yuvraj Singh and Mahendra Singh Dhoni were part of many huge wins for the national side. The two players played a key role in India's 2007 T20 World Cup triumph and 2011 ODI World Cup win. The duo's relationship in later years has been a huge topic of discussion amongst Indian cricket fans. 
Yuvraj Singh recently was part of a popular YouTube podcast show. The former Indian player finally revealed his equation with Mahendra Singh Dhoni which has shocked a lot of fans.
Mahendra Singh Dhoni has already retired from the international format. The 42-year-old recently underwent knee surgery and is gearing up to play the IPL 2024 season for CSK. Yuvraj Singh on the other hand retired in 2019 and has been playing legends league cricket since then. 
Yuvraj Singh spills beans on his equation with MS Dhoni 
Former Indian legendary all-rounder Yuvraj Singh was recently part of a famous YouTube podcast show. During his interaction, the 41-year-old revealed his equation with his former skipper and teammate Mahendra Singh Dhoni. 
Yuvraj Singh said "Me and Mahi are not close friends. We were friends because of cricket, we played together. Mahi's lifestyle was very different from mine, so we were never close friends, we were only friends because of cricket. When me and Mahi went on the ground, we gave more than 100% to our country. In that, he was captain, I was vice-captain"
The former Indian star further said, "When I came into the team, I was 4 years junior. When you are captain and vice-captain, there will be decision differences". Explaining the statement, Yuvraj Singh further said that the difference was purely for cricketing reasons and not personal.
It was MS Dhoni who gave Yuvraj Singh a clear picture of his future with the Indian team. "Sometimes he made decisions I didn't like, sometimes I made decisions he didn't like. That happens in every team. When I was at the end of my career, when I wasn't getting the right picture about my career, I asked him for advice. He was the guy who told me that the selection committee is not looking at you right now. I was like, at least I got to know the real picture. This is just before the 2019 World Cup. That is the reality,"