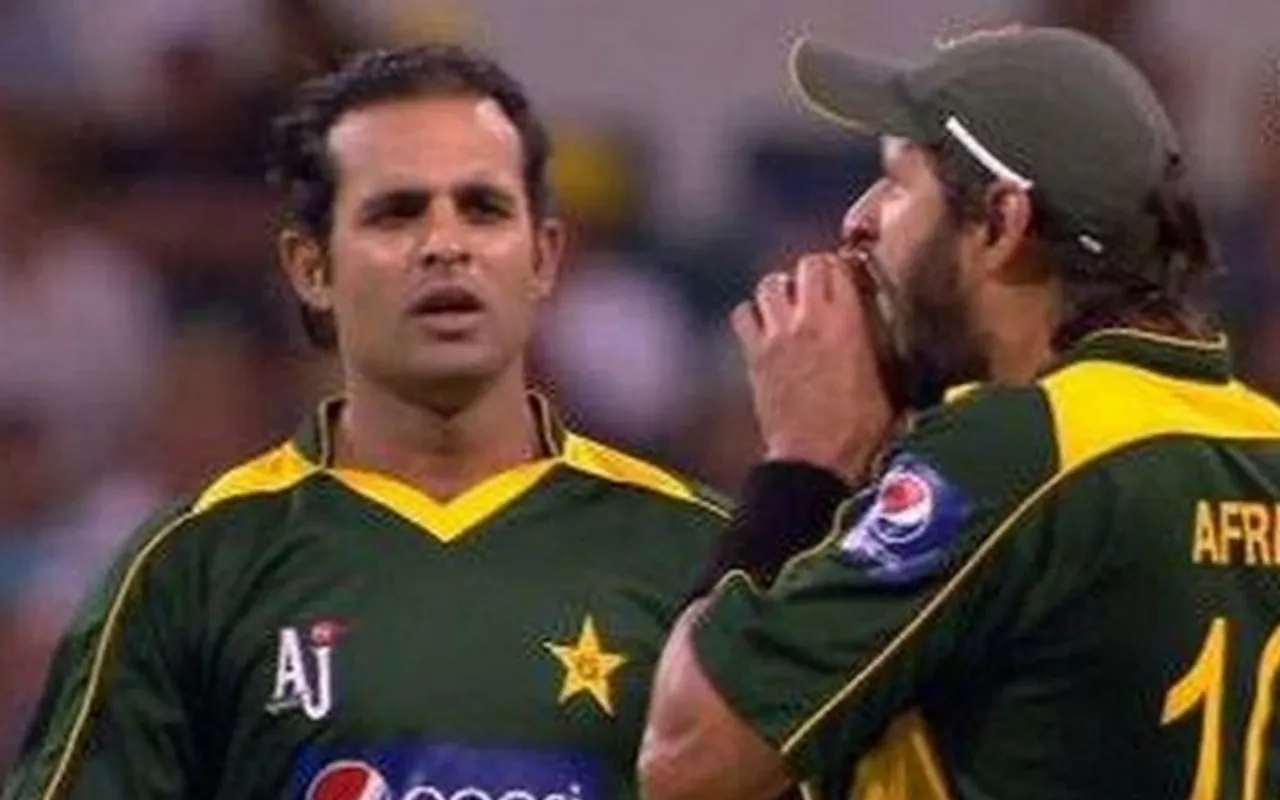 There's hardly a Pakistan cricketer who hasn't had a controversial career. From match-fixing scandals, to ball-tampering they've been involved in everything both on and off the cricket field. One such Pakistan star who was caught on camera performing some wild shenanigans during an ODI was Shahid Afridi.
While traditionally players used fingernails, resin, mints, Vaseline, and sandpaper to tamper with the ball and gain an unfair advantage, Afridi chose the deadliest weapon available at his disposal.
It was during the fifth ODI of a five-match series against Australia in 2010 when Afridi showed his other talents besides cricket. With a game stuck at a crucial juncture as Australia needed 35 runs to win from 30 balls having three wickets in hands, the Pakistan captain decided to unleash the X-factor of his team which were none other than his 'teeth'.
The allrounder ended up chewing the ball in front of the packed crowd at the Waca Stadium in Perth full of cameras. Afridi's not-so-smart trick was expectedly caught on camera with his act being shown on the big screen.
The television umpire, Rod Tucker immediately informed the on-field umpires Paul Reiffel and Asoka de Silva, who began having a conversation with the Pakistan captain. After inspection, they ball was replaced and the match continued.
&t=23s&ab_channel=cheatistan
Afridi was banned for two T20Is as a punishment
After the game ended, Afridi gave the most bizarre reason for his controversial act saying,"I was trying to smell it." He later pleaded guilty to match referee Ranjan Madugalle and was banned for two T20Is for violating 2.2.9 offence of the Apex Cricket Body Code of Conduct ("changing the condition of the ball in breach of Law 42.3 of the Laws of Cricket".)
Coming back to the match, despite Afridi going all the way to make his team win, Pakistan ended up losing the match by two wickets as Australia completed a 5-0 whitewash over the 'Men-in-Green'. Michael Hussey guided Australia to a nail-biting win with his unbeaten knock of 40 off 45 balls and helped them chase down the target of 213 with two balls to spare.