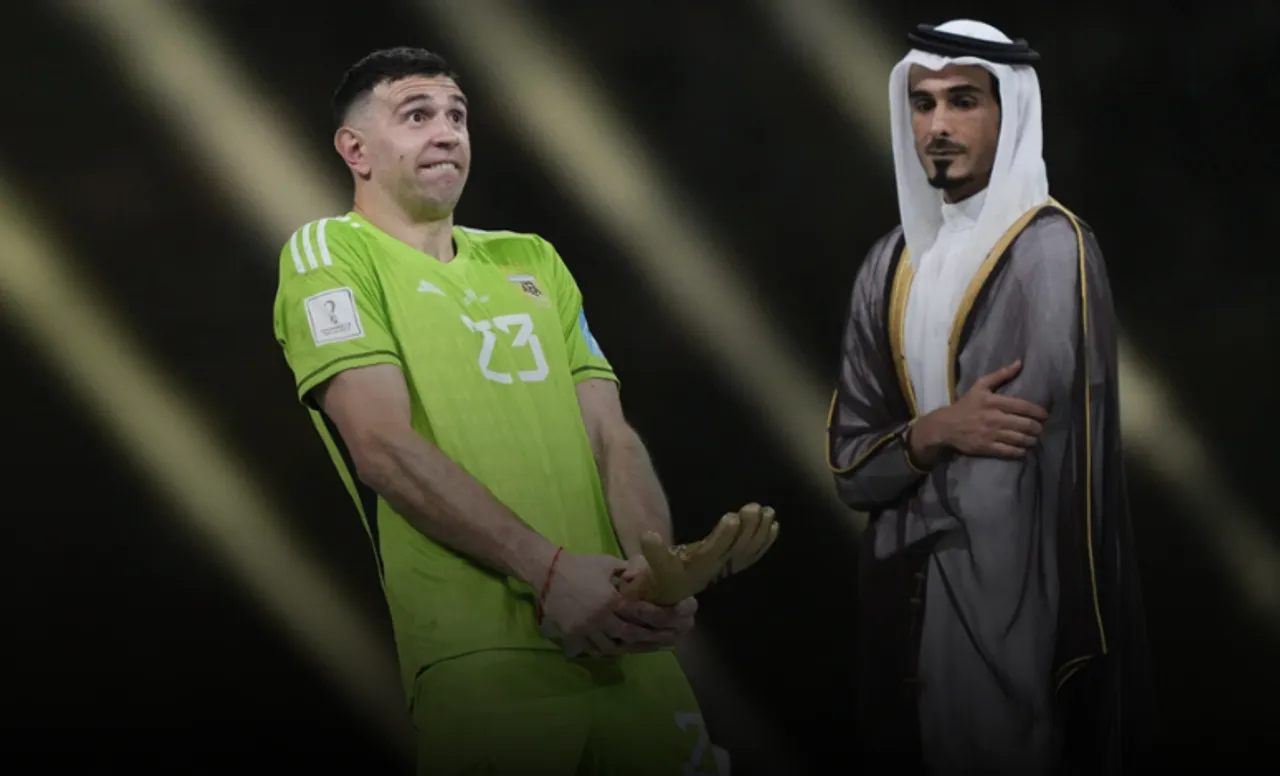 Argentinian goalkeeper Emiliano Martinez made headlines following the 2022 FIFA World Cup final in Qatar, where his stunning saves and confident demeanour helped Argentina secure their 2nd World Cup trophy. However, his celebration with the Golden Glove award also sparked controversy and attracted an investigation by FIFA.
In the final against France, Emi Martinez made a crucial save in the last minute of extra-time to secure the win for Argentina, followed by two more impressive saves in the penalty shootout. His efforts did not go unnoticed, as he was awarded the Golden Glove award during the ceremony.
Martinez's celebration with the award, where he held it at his private parts, caused a stir and many criticized his actions. However, the 30-year-old goalkeeper explained that the celebration was meant to be a joke with his teammates and was not intended to hurt anyone. "Do I regret the celebrations? Well, there are things I wouldn't do again in the same way, I didn't set out to hurt anyone. Throughout my career, I've played with French people and I've never had a problem... You can ask Giroud what kind of person I am. I really like French culture and mentality," he stated.
Even Leo told me- Emi Martinez
Even Lionel Messi, who was a teammate of Martinez during the World Cup, had advised him against repeating the gesture. "The gesture I made with the best goalkeeper trophy was a joke with my teammates. I had already done it at the Copa America, and they all said to me: 'No way' to do it again. Even Leo told me that. I did it for them, nothing more. It lasted a second and that was it," Martinez added.
Despite his explanation, FIFA has launched an investigation into Martinez's celebration, and he may face punishment for his actions. Regardless, Martinez's impressive performance in the World Cup final has made him a household name and has cemented his place as one of the top goalkeepers in the world.
While Martinez's celebration with the Golden Glove award may have caused some controversy, his impressive performance in the World Cup final has proven that he is a force to be reckoned with on the field. Regardless of the outcome of FIFA's investigation, Martinez's efforts in helping Argentina win the World Cup will always be remembered by fans and his teammates alike.