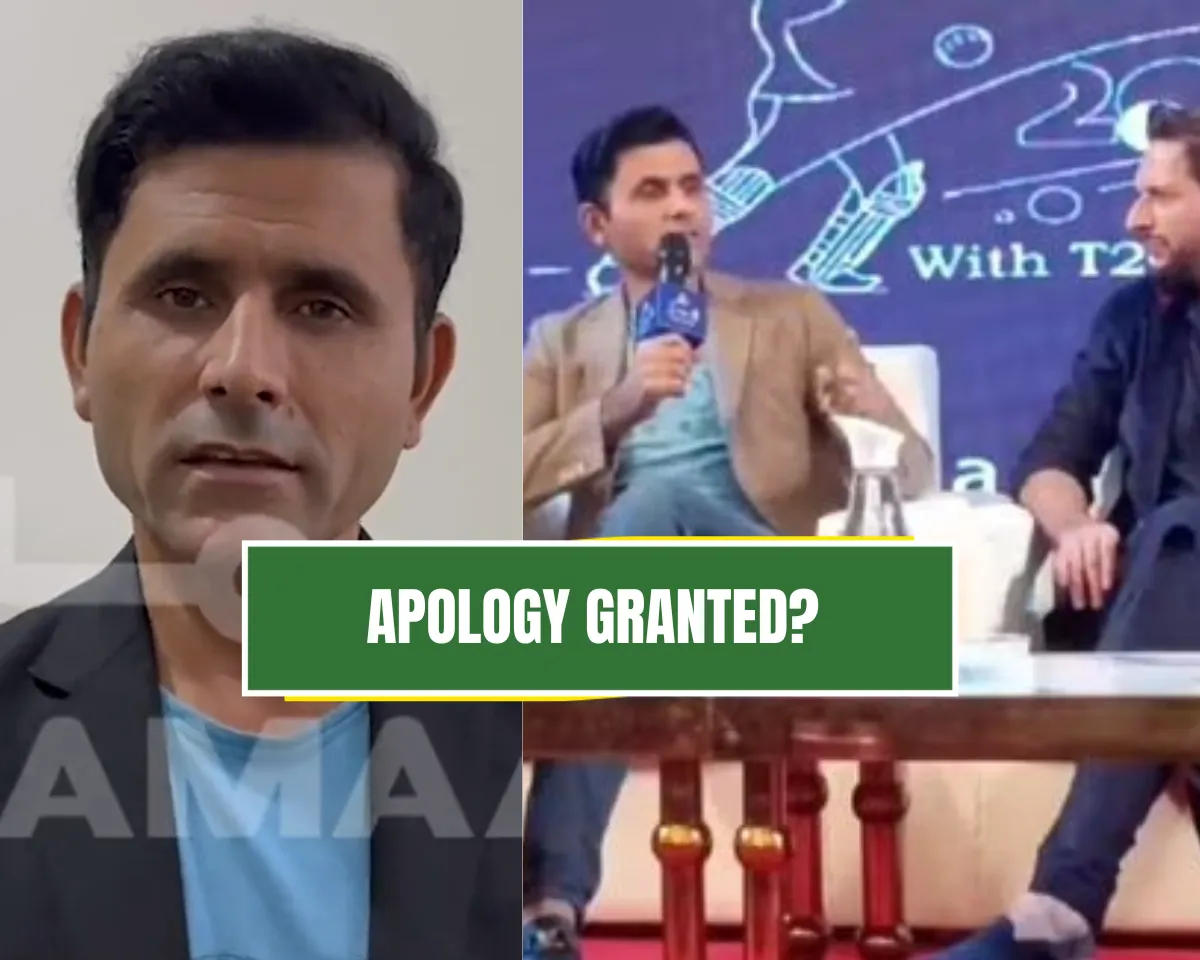 Former Pakistan cricketer Abdul Razzaq has found himself in the midst of controversy following an inappropriate comment made during a recent media address focusing on the Pakistan cricket team's performance and coaching strategies. The remark, using a metaphor involving Bollywood actress Aishwarya Rai, was quickly criticized as disrespectful, sparking outrage on social media and drawing condemnation from fellow cricketers.
Following the incident, Razzaq faced severe backlash on social media, not only from fans but also from some cricketers on both sides of the border. In response to the escalating controversy over his comments, the retired cricketer issued an apology, attributing his remark about Aishwarya Rai to a mere 'slip of the tongue.' This is also not the first time that the star all-rounder has issued some derogatory remarks about women. Earlier, he was even involved in making shameful remarks about his extra-marital affair as well as about former Pakistan cricket Nida Dar. 
In response to the growing uproar, Razzaq took to Samaa TV to address the situation, issuing a public apology. He explained, "Yesterday, we were discussing cricket coaching and intentions. I had a slip of the tongue and mistakenly mentioned Aishwarya Rai's name. I apologize to her personally. I did not intend to hurt anyone's sentiments."
Abdur Razzaq's public apology to Aishwariya Rai after Shahid Afridi urges him!#SamaaTV #Pakistan #ShahidAfridi #AbdurRazzaq #AishwariyaRai #WorldCup23 #Cricket #Cricket23 #ICCCricketWorldCup2023 #ZorKaJor@SAfridiOfficial @Mushy_online @yousaf1788 @umairbashirr @sawerapasha pic.twitter.com/dZksfgJmZZ

— SAMAA TV (@SAMAATV) November 14, 2023
No woman should face disrespect like this: Shahid Afridi
The backlash went beyond public condemnation, with ex-teammates and prominent figures in cricket expressing their disapproval. Renowned fast bowler Shoaib Akhtar was among the earliest to criticize the remarks, stating on social media, "No woman should face disrespect like this." Shahid Afridi, initially seen applauding at the event, later clarified that he had not heard Razzaq's comment and expressed his intention to request a public apology from Razzaq.
Razzaq's apology is viewed as an essential measure to minimize the repercussions of his words and to uphold the respect owed to individuals irrespective of their profession or status. The cricket community and fans anticipate that such incidents will underscore the significance of maintaining decorum and respect in all facets of public discourse.